Designed by Eric Pfeiffer
Logger Sofa
Lead time: Approx 10 Weeks
All over the Northern California Coast, fallen timber makes nature's seats. It's the shape these logs organically form that gave rise to Logger's design — a modular sofa that is as much space division as it is a dual-sided place to land offering comfort and casual perching.

Logger refines and defines space with gentle curves. Its six modules can stand solo or be combined to wiggle and wind through open areas providing a seating solution you can approach and engage with from any angle at any time. Add the Knot Table anywhere along Logger's upper curve to make it easy for both sides to find some common ground.

Materials
Finishes
Dimensions
36" Straight: 36"W x 37"D x 27"H
72" Straight: 72"W x 37"D x 27"H
60° Curve In: 54.5"W x 39"D x 27"H
60° Curve Out: 54.5"W x 39"D x 27"H
90° Curve In: 76.5"W x 42"D x 27"H
90° Curve Out: 77"W x 42"D x 27"H
Seat Height: 17"H
Resources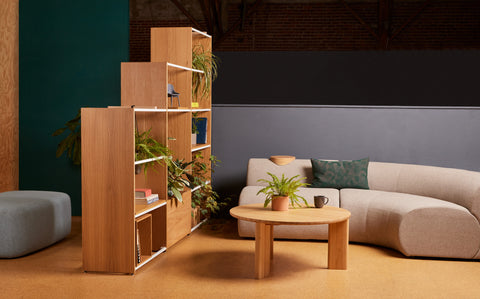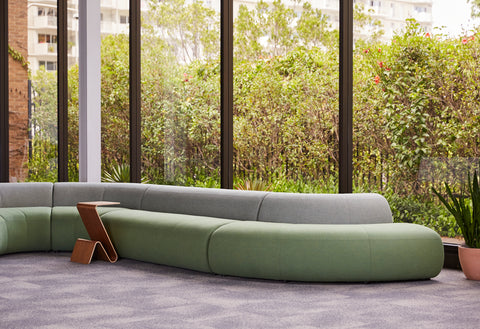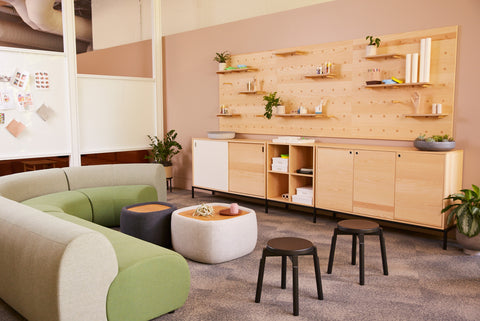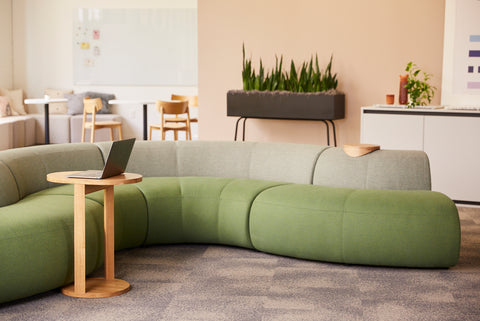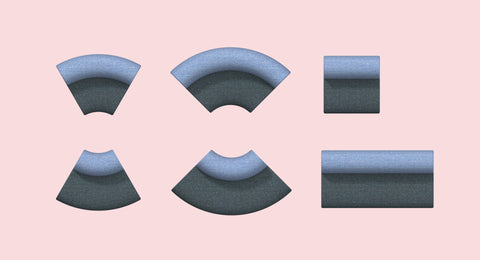 Designer Spotlight
Eric Pfeiffer started Corral to build on a rich American design history drawing on craft and utility through designs robust in construction and essential in form. As the brand's founder and creative director his design approach responds to how we live, work, and play.