Eric Pfeiffer
Growing up as a fourth-generation Californian in Los Gatos, Eric Pfeiffer has always thought the most beautiful things he owned were his skateboard, surfboard, and bicycle. When he was 12 and lacking the funds to buy a snowboard, he made his own. This early resourcefulness carved the way for his first foray into molded plywood — a technique that inspires and informs much of the Corral collection.
Pfeiffer studied design at Cal Poly San Luis Obispo and the Rhode Island School of Design. He has since gained a 360-degree experience of the industry having gone on to enterprise multiple businesses while working as product designer, designer-manufacturer, design strategist, and brand builder.
In 1996, Pfeiffer founded San Francisco-based custom furniture design and manufacturing office Bravo 20. In just four years, he turned it into award-winning New York-based furniture brand Offi. He started Pfeiffer Lab in 2005 which helped launch the furniture design and manufacturing brand, Corral.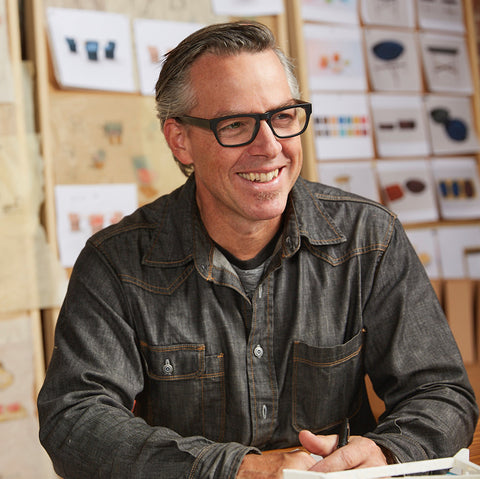 Meet the Corral Co-Creators
From its studio in Oakland, California, Corral builds on a rich American design culture that spans the utilitarian influence of the Shakers and the material innovations of the Eames Office. As the brand's creative director, Eric Pfeiffer draws on and corrals diverse talent to co-create and define an authentic, particularly American design voice that responds to who we are and how we live and work today.
Studio Gorm
Studio Gorm was founded in 2007 by John Arndt and Wonhee Arndt, who met while studying at the Design Academy Eindhoven. After graduating, they established their studio in Rotterdam before settling down in Eugene, Oregon to design products, furniture and exhibitions for a variety of international clients.

They both work as professors in the Product Design department of the nearby University of Oregon. In 2015, the couple founded international design collective Furnishing Utopia and continue to serve as two of the group's principal organizers. They have co-created the Tuck Table, 10-Degree Table, Bowler Table and Bowler Bowl with Corral.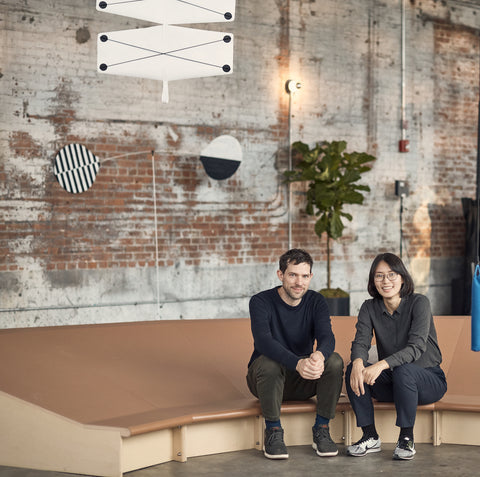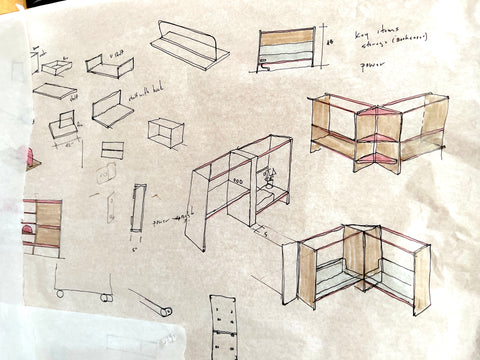 Brian Graham
Designer. Advocate. Advisor. Interior and furniture designer Brian Graham, founder and creative director of San Francisco-based Graham Design, offers a strategic approach to the design, development and marketing of workplace furniture.

"I'm an interior designer who has evolved into a furniture designer, and it informs everything that I do," he says. "While it's important to understand the object I'm designing, it's even more vital to understand how it's going to be used. That's why planning is the foundation of everything that I do."

Graham's design solutions have been recognized by the American Institute of Architects (AIA), the International Interior Design Association (IIDA), the Chicago Athenaeum Museum of Architecture & Design and the Industrial Design Society of America (IDSA), The International Facilities Management Association (IFMA), and The Chicago Athenaeum Museum of Architecture & Design's GOOD Design Program. He has co-created the Deck Sofa and Maude Sofa Collection with Corral.
Kelly Harris Smith
Kelly Harris Smith is a designer, creative director, author and entrepreneur specializing in natural and sustainable materials for commercial and residential interior design.

A cofounder of FilzFelt (acquired by Knoll, Inc. in 2011), Kelly's award-winning designs are distinctive for their pattern, color, and innovative functionality. Whether she's designing textiles, interior architecture installations or running Minni, a community creative space offering art + design classes for young children, Kelly begins her process with a thoughtful analysis of how people will interact with the product and the environment.

Kelly was awarded the Product Designer Award at Interior Design's HiP 2020 and Emerging Product Designer Award at NYCxDesign in 2018 and her exclusive designs have been included in the MoMA Design Store. She's the co-author of Universal Principles of Interior Design, published in 2022. Kelly trained in architecture at Northeastern University and resides in Boston with her husband and two young children and one adorable vizsla.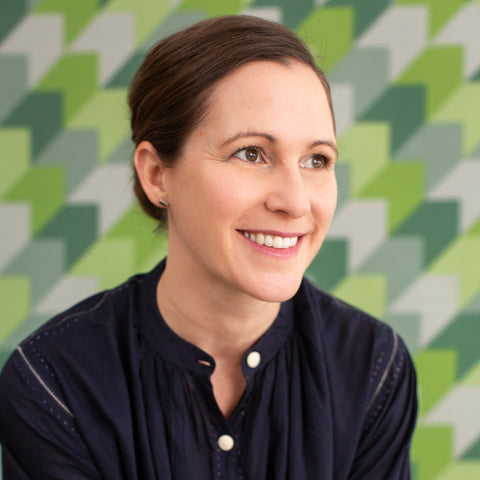 Chris Adamick
Chris Adamick designs environments, furniture, and products. He is principal of Chris Adamick Design, LLC and is a partner at Big Production, an environmental graphic design studio.
He has worked with leading commercial furniture brands including Allsteel, Bernhardt Design, Corral, Haworth, Martin Brattrud and Stylex. His work has been exhibited internationally and received several prestigious design awards including the Architizer A+  Award, Best of NeoCon Gold, Silver, Editors' Choice, Sustainability, and Innovation Awards, the Good Design Award from the Chicago Athenaeum, the Best of Year Award from Interior Design Magazine, Hospitality Design Magazine Product Award and recognition from the Type Directors Club of New York (TDC) and the Society for Environmental Graphic Design (SEGD).
In addition to holding design leadership roles with independent consultancies Pentagram in New York City and Rios in Los Angeles, Chris has been an instructor at Art Center College of Design and has worked in-house with the iconic American clothing brand, Gap to lead the creation of new store environments. He has co-created the Constellation Table and Constellation Outdoor Table with Corral.
Brad Ascalon
Born in Pennsylvania and currently residing in New York, Brad Ascalon is a third-generation, multidisciplinary designer specializing in strategy-driven furniture designs for the contract, hospitality, and residential markets. With a reductive approach to his craft, Brad believes in design that is uncomplicated, rational, and manages to find the perfect balance of form, function, and concept. 
Brad has collaborated with brands such as Carl Hansen & Son, Haworth, Kimball, Ligne Roset, Bernhardt Design, Restoration Hardware, Design Within Reach, Skandiform, Nude Glass, L'Oreal, Redken, and Maybelline. His work has been featured in top publications including Interior Design, Wallpaper*, New York Times, Architectural Digest, Esquire, Surface, Dwell, Objekt, Elle Décor, Metropolis, and many others.
Ascalon earned a Master's degree for Industrial Design from New York's Pratt Institute in 2005 and in the same year was recognized by Wallpaper magazine as one of the "Ten Most Wanted" emerging designers in the world. In addition to his design practice, Ascalon teaches graduate level design courses at the University of Pennsylvania. He has co-created the Summit Perch with Corral.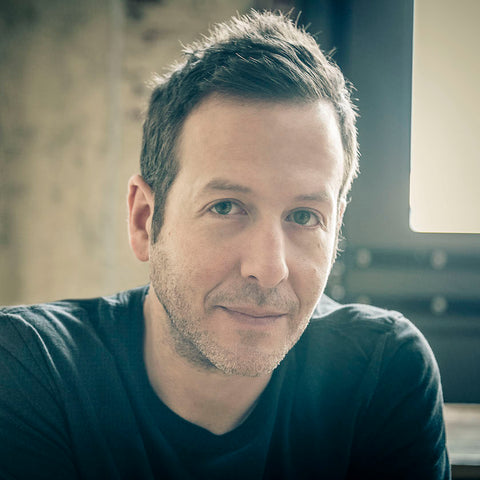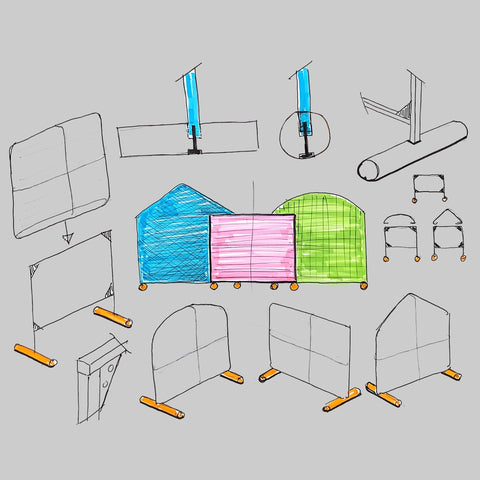 Alex Brokamp
Alex Brokamp is an industrial designer born in Ohio and currently based in Los Angeles. His practice focuses on bridging a technically refined aesthetic with a lighthearted simplicity that aims to produce objects that are strangely familiar rather than simply mysterious. He studied Industrial Design at the University of Cincinnati and received a master's degree in Furniture and Lighting Design from ArtCenter College of Design. 
During his studies at ArtCenter, Alex received a NYCxDesign award, was named one of the best emerging designers in the world by Dwell magazine, and was one of six American designers selected to showcase a collection of their work in the Rising Talent exhibition at Masion&Objet. Since then Alex has worked with clients and brands all over the world to develop furniture, lighting, and objects.
In addition to exploring his own studio practice, Alex teaches in the industrial design department at Otis College of Art and Design. 
Alex has co-created the Range Screens with Corral.