Maude Sofa Collection
Lead time: Approx 14 Weeks
Our modular Maude Sofa Collection allows you to create a personalized seating arrangement in just two standard modules. Inspired by the classic club chair, this timeless collection is casual yet refined, approachable yet luxurious. With oversized piping and soft side panels, Maude embodies comfort and includes pillows to make settling in and staying awhile feel effortless.
Materials
Finishes
Dimensions
Corner: 30.5"W x 30.5"D x 27"H
Middle: 25"W x 30.5"D x 27"H
Seat Height: 16"H
Resources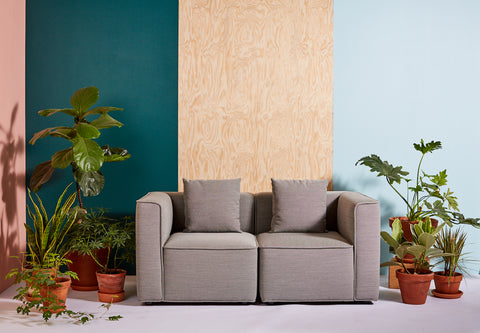 Meet the Designer
Designer. Advocate. Advisor. Brian Graham offers a strategic approach in the design, development, and marketing of workplace furniture. As an interior designer who evolved into a furniture designer, he finds that the ultimate power of good design lies in understanding how a product will be used. With this foresight and purpose at the tip of his pencil, Brian's products are as intentional as they are functional.