Place
California, the San Francisco Bay, Oakland. This is our place. It influences us every day: It is copacetic and kinetic, urban and agricultural, buttoned-up and hanging ten. People here build the box and then think outside it. They're trying to save the planet and colonize the next one. California is an economic and creative engine as much as a Shangri-La where work and play flow into each other — and into us.
Passion
Our studio is a design lab where we research, listen, sketch, model, make, test, and repeat. Sustainability is about restraint, usefulness and longevity, clever design and masterful making, honest materials and not just 'green' ones. We pare objects down to an essential clarity of form and then bring craft into the process — a stitching detail, a seamless joint. You have to love it to keep it. We build for keeps.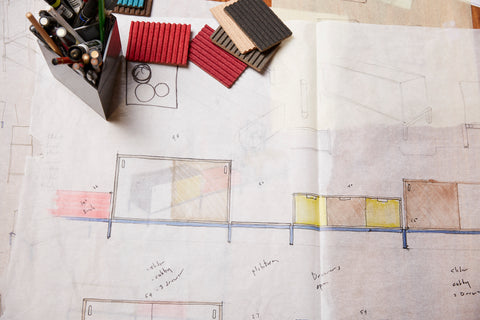 Products
There is an essential beauty in an object that is truly useful, and we believe that beauty should be woven into our everyday lives. Corral products demonstrate a clear purpose and signal that intention through their design: chairs that encourage you to sit in a variety of postures or tables that allow for deep focus and collaboration in the same spot. Adaptable and user-centered, our products shouldn't serve just any purpose — they should serve yours.
People
We launched Corral in order to collaborate with other American designers, who also want to explore and further define an American design ethos for who we are, and how we live and work, today. As we increasingly domesticate work space and multitask in our personal space, business and leisure have become a continuum to which products must respond. The internal Corral team along with our design partners we have "corralled" believe in using materials honestly, bringing craft into the production process, and blending utility with aesthetics, versatility with emotion.