Made With You in Mind
Corral always designs with the Contract market in mind and we look forward to partnering with you on your next project. We offer preferred pricing to qualified trade partners. By registering for an account, members of the trade community can view discounted pricing and generate quotes directly on our website.

Register for a Corral Trade Account to make quoting and order processing a breeze.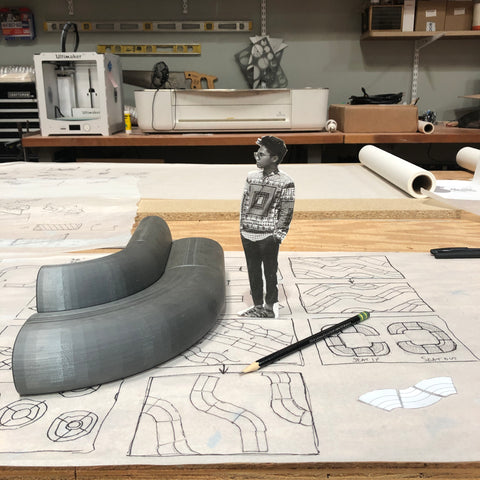 Product Symbols
The Corral Collection can be accessed in CET, but you can also find symbols in most design software compatible file types on each product page. Formats include .dwg .dxf, .rfa, and .sat.

Need of another file format for space planning? Please contact us and we'll be happy to assist.
Access Corral in CET

Budget & Spec Guides
We've created Spec Guides for our Space Definers to show the full range of standard components and example modules. We've also priced out some of our most popular configurations to help you create a budget right now. When you're ready, contact us for pricing on your own specific configuration, but this should give you a head start. Look at you go.

Gap Screen Spec Guide • Mobile Trellis Spec Guide
Get the Budget Pricing Guide

Sustainability
We believe the biggest impact we can have on future generations is to design furniture that is timeless and built to last. Our designs are direct and straightforward solutions that utilize as few parts as possible while providing maximum utility. We select the highest quality material, sourcing and building in the US wherever possible. Contact us with any questions or requests and be sure to check out our full Corral Sustainability Statement.
Textile Program
Corral has curated a selection of graded-in textiles that speaks to our design ethos and aesthetic. Each textile family and colorway pairs perfectly with our veneer, laminate, and powdercoat standard offerings so any choice you make is a good one. While you can select any colorway within a family of textiles, we have narrowed down the collection on each product page to encourage a cohesive color palette aligned with our core values through color.

For COM approvals, please send a memo sample to: Corral Design, LLC, Attn: Elicia B., 154 Linden Street, Oakland, CA 94607. Please include a tag containing project name and the Corral product for the textile application.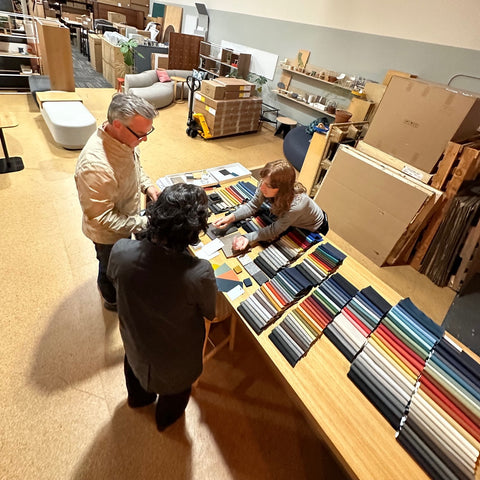 Tailored Solutions
Our bespoke, project-based design work builds on our deep understanding of industrial design, manufacturing, and the evolving workplace. We are committed to creating built-to-suit solutions that address client needs in the workplace with products based in utility, craft, and beauty. To get started, please reach out to us and we will do our very best to bring your vision to life.
Quick-Ship Program
Corral's Quick-Ship Program consists of 16 products that are in stock and ready to ship. Check out our Quick Ship Collection to see our array of options that will deliver to you in under 3 weeks. Have a high-volume opportunity? Please reach out to us to inquire about our current availability so we can ensure your project requirements can be met.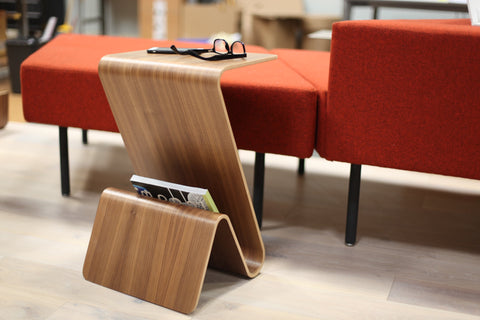 Finish Samples
Contact our team for any finishes you may need to help bring your vision to life. We have samples of our standard wood, veneer, metal, PET, and HDPE finishes available to ship directly to you. Please note: samples of our graded-in textiles can be ordered through your local textile representative or via the manufacturer's website.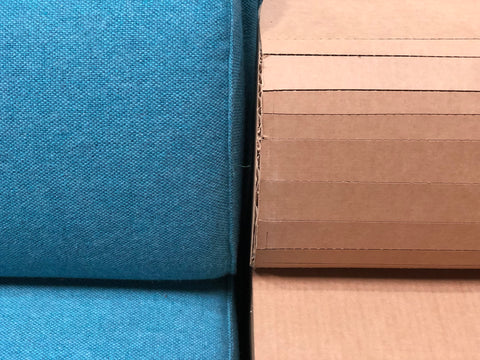 Addtional Tools & Resources
Digital Lookbook
For a suscinct, clear, and easily accessible view of the core Corral product line, browse through our online digital lookbook.
Download
Care & Maintenance
To help you maintain the longevity of your Corral pieces, we've assembled our recommendations for care & maintenance.
Learn
Warranty Information
At Corral, we make our products to last and to support that, we offer a comprehensive warranty for all of our products.
Explore
Have questions about an existing order?
If you have an open order with Corral and would like to receive a status update on its estimated arrival date or need any related information, please reach out to our Orders team with your order number and they can provide you with the necessary details.