Range Screen Hill
Lead time: Approx 10 Weeks
Range Screen brings the iconic geography of the American landscape right to the work-scape. A nod to the topography that speaks to the history and homeland that influences our everyday New American design ethos, Range Screen is a lightweight, space-defining series of mountains, plains, and hills that can be nested or pulled apart creating a playful yet prominent partition. With a quilted textile and a solid ash wood foot, texture and dimension are carried all the way to the ground.
Range Screen Hill pairs perfectly with
Range Screen Mountain
and
Range Screen Plain
.
Materials
Solid Wood
Steel
Upholstery
Finishes
Dimensions
Resources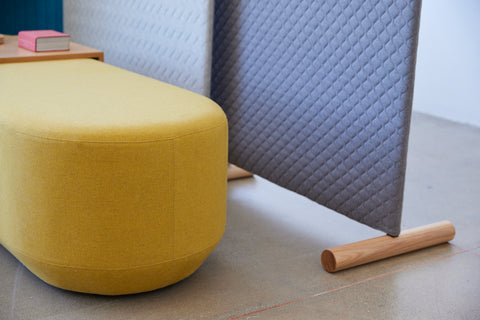 Home on the Range
Alex Brokamp's early concept sketches draw inspiration from the harmony between the rural American landscape and the urban landscape of row homes and everyday life. The expansiveness of road-trips meets the comfort and cozy of community is all wrapped up in three modules that can be mixed and matched to create your very own landscape.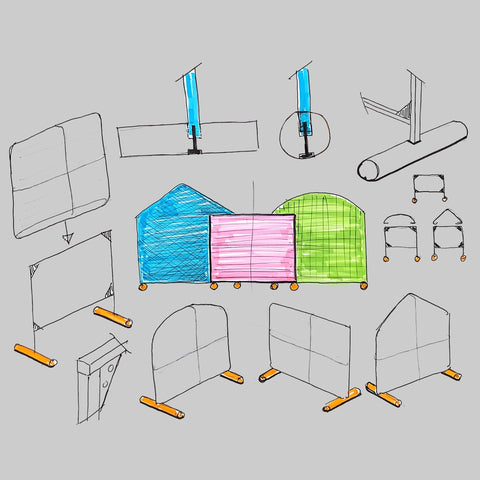 Meet the Designer
Alex Brokamp is an industrial designer born in Ohio and currently based in Los Angeles. His practice focuses on bridging a technically refined aesthetic with a lighthearted simplicity that aims to produce objects that are strangely familiar rather than simply mysterious. Alex has worked with clients and brands all over the world to develop furniture, lighting, and objects and currently explores his own studio practice while teaching at Otis College of Art and Design.